The  VAST destruction of the Witham Marina at Harris Bay by the  New York State and International POWER and Paper Operations are DIRECTLY RELATED to the  Winter Time  LAKE DRAINING  (  Flushing  )  of  Lake George.   The  Pin Hole in the Bath Tub has been  EXPOSED.
     The  Pinhole in the Bath Tub …. Inspected and Assessed by NYS ,  Stetson Engineering and the US Army Corp of Engineers along with LGPC  and  The  State Conservation Commission and  HUGE NUMBERS of other People  
reveal the  ACTUAL STORY.
     The historical record is abundantly clear, vast shoreline, island, boat house and dock destruction is the heart of NEW YORK STATE's observations about the INADEQUATE SPILLWAYS of  Dam #230 AKA Dam "A".  The  Lake Manipulations and Ice are precisely what destroyed Clifford and Anita Witham's Business, They lost everything because of the Mill Pond Operations.   JBW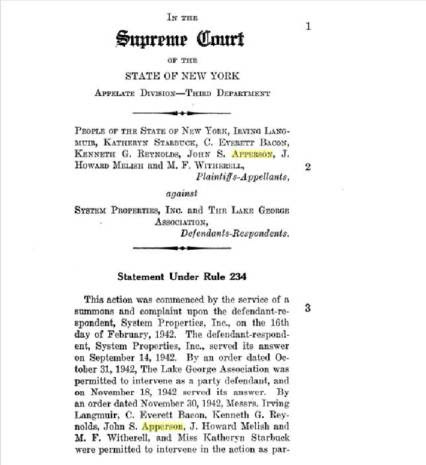 FOIL and  FOIA to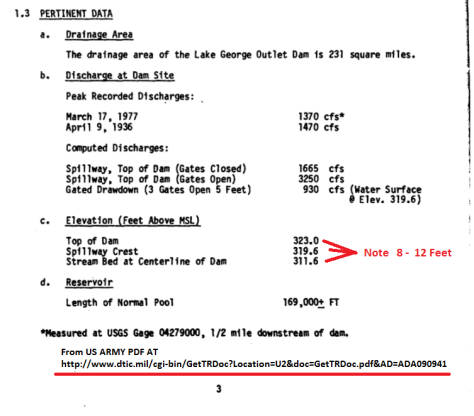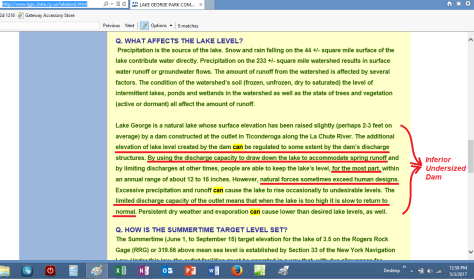 Web results
… the gates of this dam are operated by a hydro-electric power plant under the direction of the Lake George Park Commission and the State of New York.
Jul 2, 2013 – He continued, however, to vigorously defend the islands at Lake George. A few years earlier, when the State of New York initiated a suit against …
See more information about the New York State Dam Safety Program …… Normal Storage (acre-feet),230 …… Name of Dam: Lake George Outlet Dam. State ID: …
300 million newspapers & obituaries; New York & worldwide. Read, clip & save! 200+ Million Pages. 50 States & 33 Countries. Types: Newspaper Archives, Birth Records, Death Records, Marriage Records, Divorce Records, Arrest Records.
Judson Witham
Mr. Clifford and Mrs. Anita Witham
NYS  Lake George Park Ranger of 40 Years   Frank Leonbruno made records as an EYE and MATERIAL Witness
FLUSHING  NEW YORK's   MESSES  into Lake Champlain …. Well Documented History
The  FULL  History on this  Lake Flushing Dam at the North End of Lake George is  DEMANDED.  No More Secrets.

Time to Produce ALL the Records and Files

Time for some SERIOUS ANSWERS FOIL and FOIA to 

DLL-CENADO-PA@usace.army.mil

 Dam 230 AKA Dam "A" Inspection Records Pre 1980 and Post 1980 A Full Investigation Initiated New …

Judson Witham

NotJuris@GMail.com
Attachments area
Preview YouTube video Lake George NY The Spillway Records Demand
Lake George NY The Spillway Records Demand